In this fast paced, competitive real estate market, it's common, in an effort to "win", for buyers to waive contract conditions such as inspection, financing, appraisal, neighborhood review, etc. Buying a condominium is different than buying a house. With condominiums perhaps the most important contract condition in place to protect a buyer is the homeowner association (HOA) resale disclosure documents. The State of Washington requires a seller to provide the HOA resale disclosure to a buyer upon mutual acceptance and the buyer has the right to review and approve or disapprove based on the information contained in the package.
What is a resale certificate? It is a set of documents typically assembled by the condominium's association manager that includes the summary "resale certificate" which discloses information about the HOA, delinquencies, pending special assessments, HOA reserve account balance, owner occupied vs. rental units, pending lawsuits, etc. Supporting documents will include detailed information about the HOA's budget and financial statements, reserve study, meeting minutes, rules and regulations, recorded Bylaws and Declaration and insurance.
This is a large package of detailed information which too often buyers glance at briefly or ignore totally. It's important to understand the health of the HOA and how well it is functioning, how well funded the reserve account is, and what conditions or community rules and regulations could impact a buyer's planned use of the property.
What should you look for? The recorded Declarations can be hundreds of pages, which is overwhelming. There are major pieces you should review, but it's wise to spend some time going through all the documents to understand how the HOA is governed and how owner's monthly assessment dollars are being spent.
Resale Certificate  – A 5-7 page document highlighting the major elements of the HOA (owner occupancy, delinquencies, reserve balance, special assessments, lawsuits, etc.).
Budget and financial statements  –  Review the annual financial statements and current operating budget to see the line-by-line operating expenses. Is the HOA staying within budget? Is the HOA building adequate reserves? Is the HOA financially healthy? Continue reading →
Posted on April 17, 2018 at 9:00 AM
Robin Myers
Category:

condo financing, condo resale disclosures, condominiums, first time buyers, real estate
Tagged

buyers, condo resale disclosures, condominiums, first time buyers, HOA budgets, home ownership, real estate, reserve study
The Federal Reserve raised interest rates by 0.25 percent this week, causing concern that increasing mortgage interest rates will follow, which could have a negative impact on the housing market. Its unlikely we'll see any significant increase in mortgage interest rates in the immediate future. Could they rise in the coming months, possibly, but not enough to create any cause for concern. The latest increase in interest rates will likely be felt first for revolving credit, (credit cards and home equity loans). For non-revolving loans, like mortgages, there should be little, if any, immediate impact. Any increase in mortgage interest rates makes buying a home more expensive, but its credit card debt, which may become more expensive, that could be of concern for buyers planning to purchase a home next year.
Here's a little perspective . . . many years ago I worked in the mortgage banking industry in Washington, DC. Mortgage interest rates were in the low teens and people still bought and sold homes. After that experience, any interest rate under 10% looks great to me! With current interest rates still so favorable, any slight increase isn't likely to have a negative impact on are home values.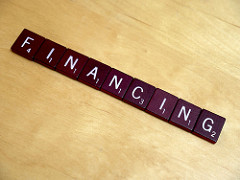 Condominiums offer a great opportunity for first time buyers to enter homeownership and begin to build wealth, equity and credit. FHA (Federal Housing Administration) loans were a popuilar option for financing as they often offered more favorable interest rates and down payment options than conventional loans. In recent years FHA has placed significant restrictions on the purchase and sale of condominiums, preventing buyers from purchasing condos, harming homeowners who want to sell and limiting the ability of condominium communities to attract buyers. In order to obtain FHA financing on a condominium, the community must meet a strict list of requirements and obtain FHA certification (a labor intensive process and expensive for the HOA) and recertification is required every several years. As a result, communities have let their certification lapse and FHA insured condo mortgages have plummeted in recent years.
Lawmakers are urging FHA to review these guidelines and ease restrictions on condominium community certification requirements in an effort to make FHA financing an easier process and promote affordable home ownership opportunities. The National Association of Realtors® (NAR) has also been pushing FHA on many of these proposed changes for over three years.
Condos are a critical part of the natural progression of home ownership. Reducing the current restrictions impacting FHA condo financing will go a long way in assisting first time buyers who are entering the market, current condo owners who are ready to sell and move up to a larger home and seasoned homeowners who are ready to downsize to a lower maintenance lifestyle.