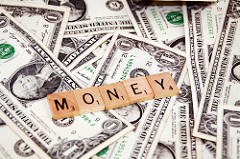 It's a common misconception that a minimum 20% down payment is required to purchase a home. Buyers, saving to put 20% down on a home purchase, could be missing the opportunity to buy a home, and instead are watching prices continue to escalate.
There are excellent loan programs available with 5% or 10% down (even as little as 3.5%), requiring less cash out-of-pocket for buyers. A lower down payment may likely result in a somewhat higher monthly payment, but when you consider that houses and condos in the Seattle/Bellevue area have increased in value 14% or more so far this year, and expected to continue to increase in value next year, waiting to buy could prove to be more costly. With rents also on the rise, it could make more sense to buy this year and start putting money toward building equity rather than toward another rent increase next year. Continue reading →
Posted on October 11, 2017 at 10:06 AM
Robin Myers
Category:

Bellevue, condominiums, first time buyers, home property values, real estate
Tagged

Bellevue real estate, condo financing, condominiums, first time buyers, home ownership, property values, townhomes
How does commute time impact local home values and buyer's decisions on neighborhood selection?
According to the US Census, Americans rank having a short commute second only to low crime rates when it comes to determining where to buy or rent a home. One study found that New Yorkers will pay nearly $60 more a month in rent to trim just one minute off their commute. That trend is the same locally – buyers are willing to pay more for a home if it offers an easier commute. As a result, areas in King County with shorter commutes have higher home values.
Urban locations close to employment centers can be expensive, but efficient public transit will level the playing field, providing a more reasonable commute that reaches more affordable housing choices. In our area, the future expansion of light rail on the Eastside and north along the I-5 corridor will have a positive impact on many neighborhoods. Finally, developers are starting to take a closer look at demographics and buyer wants/needs, planning mixed use and multifamily housing near future light ail routes and transit centers. Continue reading →
With only 24 resale condos listed for sale in downtown Bellevue there are very few choices for buyers ready to purchase. (Add in the 39 developer owned units still available at Washington Square and the total is barely over 60 in the entire downtown marketplace).
Inventory is at historic lows, prices are at or near record highs, multiple offers are the norm, higher buyer demand continues and there's no new condo construction in site . . . this year may well be your best time to sell your home or investment property. Bellevue is continuing to grow, more companies are moving to the city than are leaving, the arts and social scene is thriving, some of the best shopping and dining north of San Francisco can be found in Bellevue and the city is in the center of an award winning school district. The city has so much to offer for a variety of lifestyles and budgets. Condo prices start in the mid $300,000s (yes, there are affordable condos downtown) and can skyrocket to several million for a view penthouse. Don't miss the opportunity to maximize your return on investment if you're ready to make a change, find more space, move up to a view or reinvest in another rental property. 2016 could be the year.
Posted on January 26, 2016 at 6:07 PM
Robin Myers
Category:

Bellevue, condominiums, home property values, real estate
Tagged

affordable housing, Bellevue, Bellevue condominiums, Bellevue real estate, city living, condominiums, first time buyers, investors, property values, real estate, townhomes, urban living