This week Matthew Gardner, Windermere's Chief Economist, shares his thoughts on the latest US home sales data.
Single family and multi family home values continue to rise while available inventory levels continue to decline. What's the news for condos? Condo prices are trending higher nationwide, up 10% year-over-year. It's difficult to know how long this trend can be sustained as we close 2020. What could impact values next year? We may hit an affordability issue, which could push some buyers out of the market, and increasing inventory levels may create more selection for buyers but more competition for sellers.
I specialize in Bellevue's condo and townhome communities. If you have questions about the market or what's been happening in your community, call, text or email.
Happy Thanksgiving. While this year may be very different from years past, if you have an opportunity to safely share the holiday with family, enjoy the day. Be safe and stay healthy.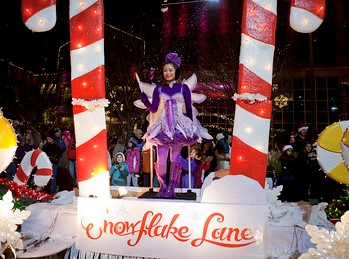 The trees lining Bellevue Way have been decorated in sparkling holiday lights and the toy drums have arrived and line the sidewalks. Soon toy soldiers will take their places on top of the drums. The holidays are almost here.
The Bellevue Collection's Snowflake Lane will have a different look this year. The holiday season kicks off November 27th with a nightly celebration of lights, music and the occasional "snow" shower along Bellevue Way between NE 8th and NE 4th Streets. Keeping everyone's safety in mind, there will be no parade or performers this year, but every night between 5:00 PM and 9:00 PM through December 24th you can still take a walk or drive down Bellevue Way and enjoy the sights, sounds and spirit of the season.
Its been rumored for years that Factoria Mall would be redeveloped to make better use of the large parcel. The mall and several free standing buildings currently occupy the 43 acre site. An application for design review has been submitted to the City of Bellevue for redevelopment of the Marketplace at Factoria. Eight phases are planned which will include expanding current retail space, adding a multi-family residential building, 150 room hotel, office  buildings and renovation of the existing mall to increase the size and create an open-air shopping mall. Current retail tenants may need to be relocated throughout the redevelopment process that will add 151,000 square feet of retail to the mall's current 525,948 square feet. The project will be completed in 8 phases.
Improvements include pedestrian improvements to create a safer walking environment, enhanced landscaping, an extension of the bike/pedestrian path and a new crosswalk across SE 38th Street.
Later phases of the project will add a large gathering plaza to connect to two new office buildings to be constructed on the current Walmart site, which will be moved to a new location within the project.
Every year I watch for this maple tree in McCormick Park to change color. Each year the color is a bit different but it never disappoints. The fall colors around downtown Bellevue this season have been exceptionally vibrant  –  maybe the hot weather the end of summer, the smoke in September or exceptionally cold temperatures earlier this month had something to do with the abundance of fall color this year. Downtown Bellevue has so many parks and tree lined streets offering an amazing variety of color. Take the opportunity to get outside and enjoy the fall colors before the rain and wind predicted for later this week end the beautiful fall display.
$5,300 raised during the last Seahawks home game for Mary's Place!
As the "Official Real Estate Company of the Seattle Seahawks," all of us at Windermere are proud to kick off our fifth season of partnering with the Seahawks to #TackleHomelessness. For every defensive tackle made at a Seahawks home game this season, Windermere will donate $100 to Mary's Place in support of their mission to provide safe, inclusive shelter and services that support women, children, and families on their journey out of homelessness. Mary's Place has provided resources, housing and employment services to the homeless in the greater Seattle area since 1999.
Thanks to the Seahawks' defensive efforts last year, we were able to donate $30,000 to Mary's Place, bringing our grand total to $128,200 raised over the past four seasons. We look forward to raising even more this year!
Our partnership with Mary's Place is in harmony with the mission of the Windermere Foundation—to support low-income and homeless families in the communities where Windermere operates.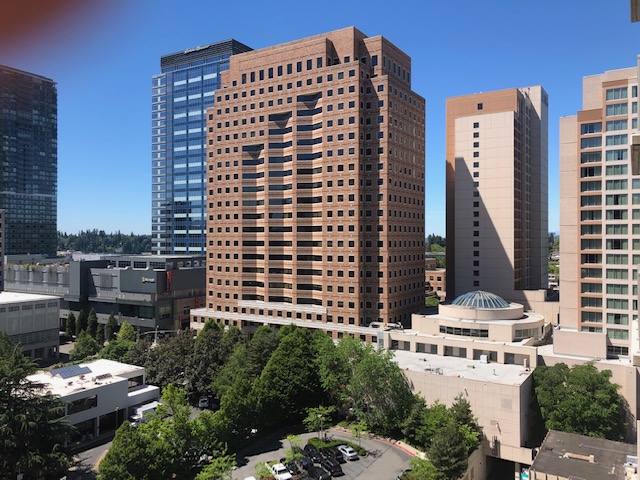 As we enter the seventh month of pandemic survival all indications are the downtown Bellevue condo market has remained strong. Media articles predicted homeowners, driven by pandemic concerns, might choose to abandon the city for suburban homes offering more indoor and outdoor space. Homeowners  may be departing Manhattan and San Francisco, but Bellevue's urban condo marketplace is doing just fine. There was a slight and not unexpected decline in real estate activity in the early weeks of the pandemic  –  we all had to learn how to move about safely  –  but recent NWMLS data shows condo sales in downtown Bellevue have rebounded. Fifty  condos in the central business district sold in the last 3 months and half of those sold at or over the list price. Those homes were on the market an average of 34 days and had a median sales price of $865,100. (An increase of just over 6% over last year.) Currently 68 condos are listed for sale with a median list price of $874,975.
While many are still working remotely, it's unlikely that will continue either full time or permanently. Half a dozen office projects are under construction downtown, most of which are already leased. Amazon, along with many other companies, are continuing to expand or relocate to downtown Bellevue and the Spring District. Employees are expected to start returning to downtown office buildings next year which is likely to add to the demand for housing near workplaces, amenities and light rail.
Bellevue is a great example of a desirable live/work/play community. It has a vibrant central business district with an active arts and entertainment scene supported by world class dining and shopping options. Easy freeway access and the completion of light rail will add convenience and speed to getting around Bellevue and the Eastside.
Is everyone rushing to the suburbs? No. The pandemic may have inspired some to seek a permanent, more  remote lifestyle. As the city returns to normal and continues to grow, urban living will continue to be in demand.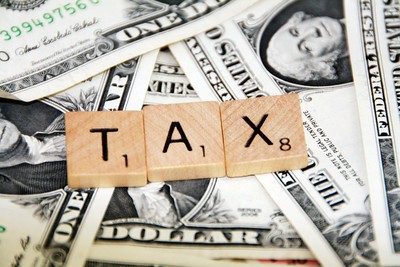 Did you know . . . there are King County real estate property tax relief programs for qualified senior citizens, disabled persons and veterans. It is estimated that many qualified seniors and disabled persons are not registered for available exemptions and only 1 in 100 of those eligible for deferrals are enrolled.
The application process is fairly easy. There are income, age, disability and ownership/occupancy guidelines that must be met. Details can be found on the King County Assessor's Office website.
There is also a tax relief program that may assist those who own property damaged in the recent wildfires. The program assists homeowners of properties damaged or destroyed by flood, storm or something beyond the property owner's control. Owners may be eligible for a reduction of assessed value resulting in lower property taxes. Information and forms for the destroyed property tax relief program are on the King County Assessor's site.
Detailed information, forms and instructions for applying for all tax exempt or tax deferral programs are  available from the King County Assessor's Office. Applications for the 2021 tax year may be submitted starting in January 2021. Contact the King County Assessor's Office at 206-296-3920 or on line at www.kingcounty.gov/depts/assessor/taxrelief.
Robin Myers is a Realtor® with Windermere Real Estate/East, Inc. specializing in Bellevue's urban condominiums and townhomes.