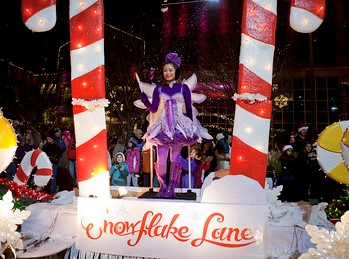 The trees lining Bellevue Way have been decorated in sparkling holiday lights and the toy drums have arrived and line the sidewalks. Soon toy soldiers will take their places on top of the drums. The holidays are almost here.
The Bellevue Collection's Snowflake Lane will have a different look this year. The holiday season kicks off November 27th with a nightly celebration of lights, music and the occasional "snow" shower along Bellevue Way between NE 8th and NE 4th Streets. Keeping everyone's safety in mind, there will be no parade or performers this year, but every night between 5:00 PM and 9:00 PM through December 24th you can still take a walk or drive down Bellevue Way and enjoy the sights, sounds and spirit of the season.
Every year I watch for this maple tree in McCormick Park to change color. Each year the color is a bit different but it never disappoints. The fall colors around downtown Bellevue this season have been exceptionally vibrant  –  maybe the hot weather the end of summer, the smoke in September or exceptionally cold temperatures earlier this month had something to do with the abundance of fall color this year. Downtown Bellevue has so many parks and tree lined streets offering an amazing variety of color. Take the opportunity to get outside and enjoy the fall colors before the rain and wind predicted for later this week end the beautiful fall display.
It looks like fall weather and rain are the new normal. I can't remember the last time our morning walk required rain gear for both me and the dog. Fall arrived this week leaving no doubt there has been a change in seasons. Fortunately Duffy loves wearing his rain and winter coats. He's built pretty low to the ground, so the rain coat only keeps the upper half of his body dry. Love that wet dog fragrance.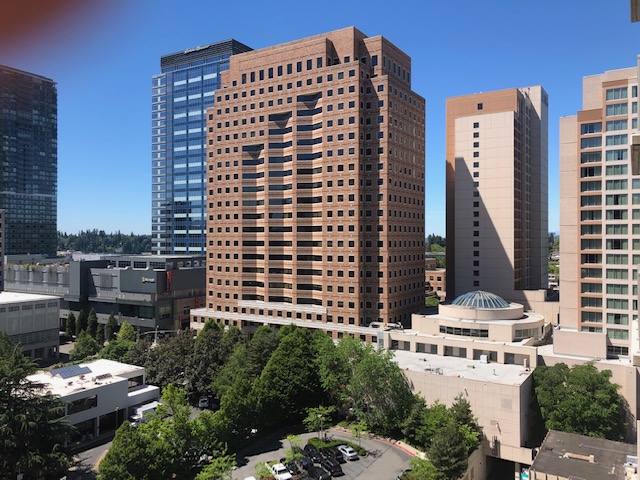 As we enter the seventh month of pandemic survival all indications are the downtown Bellevue condo market has remained strong. Media articles predicted homeowners, driven by pandemic concerns, might choose to abandon the city for suburban homes offering more indoor and outdoor space. Homeowners  may be departing Manhattan and San Francisco, but Bellevue's urban condo marketplace is doing just fine. There was a slight and not unexpected decline in real estate activity in the early weeks of the pandemic  –  we all had to learn how to move about safely  –  but recent NWMLS data shows condo sales in downtown Bellevue have rebounded. Fifty  condos in the central business district sold in the last 3 months and half of those sold at or over the list price. Those homes were on the market an average of 34 days and had a median sales price of $865,100. (An increase of just over 6% over last year.) Currently 68 condos are listed for sale with a median list price of $874,975.
While many are still working remotely, it's unlikely that will continue either full time or permanently. Half a dozen office projects are under construction downtown, most of which are already leased. Amazon, along with many other companies, are continuing to expand or relocate to downtown Bellevue and the Spring District. Employees are expected to start returning to downtown office buildings next year which is likely to add to the demand for housing near workplaces, amenities and light rail.
Bellevue is a great example of a desirable live/work/play community. It has a vibrant central business district with an active arts and entertainment scene supported by world class dining and shopping options. Easy freeway access and the completion of light rail will add convenience and speed to getting around Bellevue and the Eastside.
Is everyone rushing to the suburbs? No. The pandemic may have inspired some to seek a permanent, more  remote lifestyle. As the city returns to normal and continues to grow, urban living will continue to be in demand.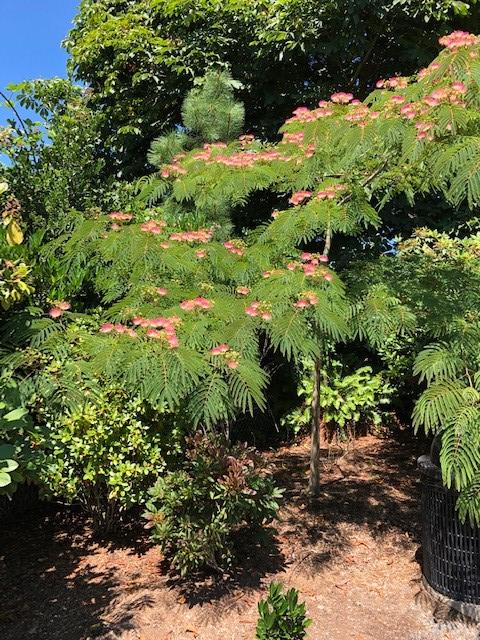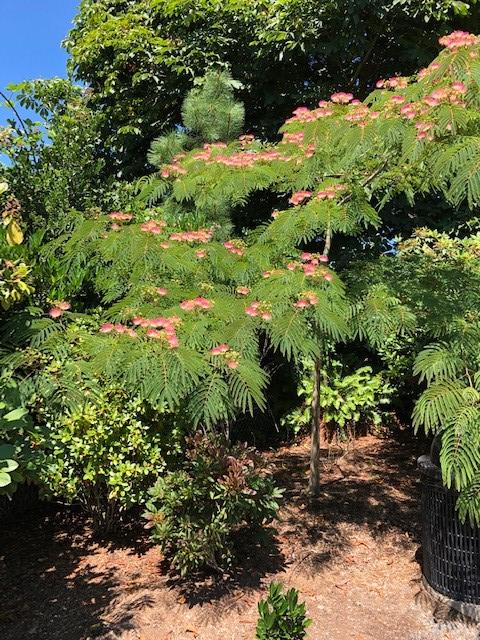 I visit McCormick Park daily with my dog. A couple years ago the City of Bellevue Parks Department planted a new tree, a Mimosa tree, which is unique to this area. I grew up on the East coast where Mimosa trees are common. They thrive in warm southern climates, attract butterflies and hummingbirds and are one of the few trees that bloom in summer with big pink or white puffball blossoms. They're also very unique in that their fern-like leaves fold closed in the evening or when it rains.
I have fond memories of Mimosa trees. My grandparents had two in their yard. They grow in a wide canopy-like shape and my sister and I would gather the pink puffballs and sit under the tree stringing the blossoms together to create necklaces and bracelets and occasionally adorn my grandmother's cat with a pink collar. Skippy never seemed to appreciate her puffy pink collars.
I've lived in the Pacific Northwest for nearly 40 years and have never seen a Mimosa tree growing locally. It's fun to enter the park and see the tree in full bloom with those big pink puffballs. Thanks to the City of Bellevue for a little bit of nostalgia.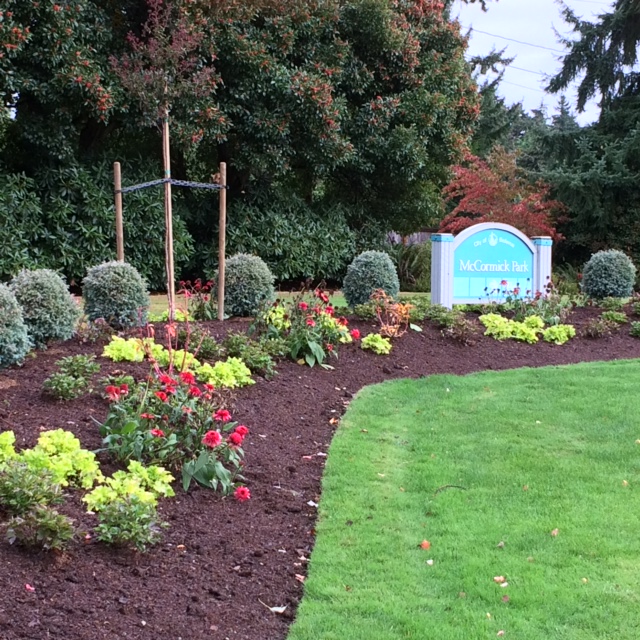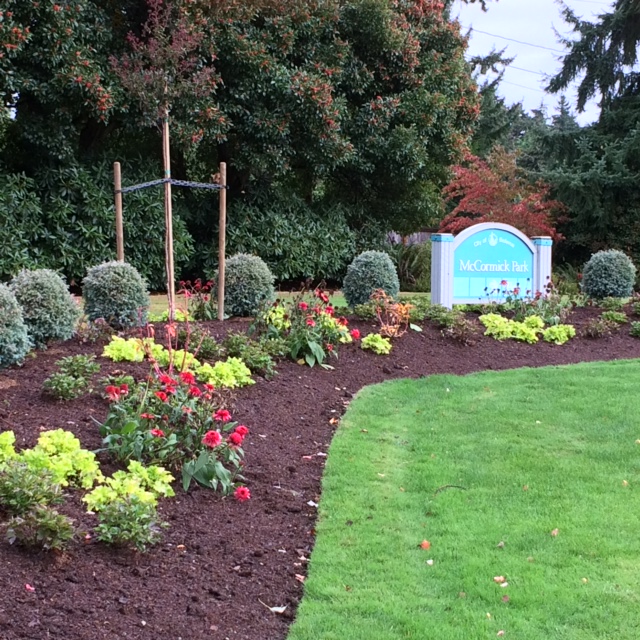 Did you know . . . the City of Bellevue has over 2,700 acres of open space, 90+ miles of multi-use trails, lakefront parks, a farm, golf courses and dozens of playgrounds, sports courts, ball fields and picnic shelters. While many of the larger parks are well known, there are dozens of small parks downtown and in neighborhoods throughout the city.
I live on the north end of downtown. McCormick Park runs in front of my community providing a colorful pedestrian buffer between along NE 12th Street. Just under three acres, the park stretches from 102nd Avenue NE to 112th Avenue NE. There's a groomed walking trail, benches, picnic tables and open lawn area for adults, kids and leashed pets. In the spring there is an explosion of color from dozens of mature rhododendrons and gardens. In a busy city this small park provides a quiet place to enjoy a work day lunch break, walk, play, relax or picnic year round. I'm a dog owner, so I'm at McCormick Park daily. I'm lucky to have access to a nearby urban getaway where I can enjoy the skyline view while the pups roll in the grass and lounge in the sun. The park has been my major "go to" spot during the quarantine.
Find a park near your home or workplace. Visit the City of Bellevue Parks & Community Services website  bellevuewa.gov to find your neighborhood park.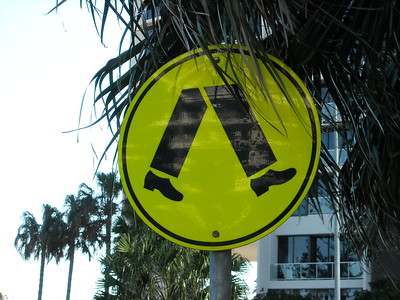 I've lived in Bellevue for over 30 years and downtown for the past dozen years. During the past several weeks of stay home/stay healthy I've logged a lot of miles around downtown Bellevue, often accompanied by two spoiled dogs. I know this city pretty well but have been surprised by the the pocket parks, public plazas and courtyards in commercial spaces and viewpoints I've discovered for the first time. And while currently closed, I've also found new coffee, dining and dessert  options to put on my list to try this summer.
It's going to be a beautiful weekend with summer-like weather predicted for several days. Wherever you live, take advantage of the sunshine and reduced traffic – ride your bike, take a walk, walk the dog, explore your neighborhood, investigate the city, visit the Botanical Gardens or Downtown Park or one of several lake front parks. You may be surprised by what you find.
Happy Mother's Day to all the moms, grand-moms, great grand-moms and dog and cat moms.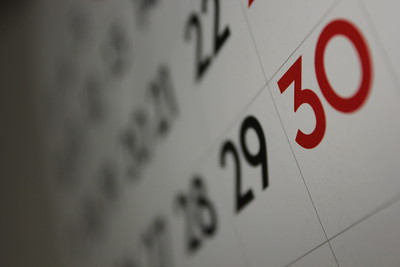 Demand for urban housing remains strong, and with Amazon's projected growth in downtown Bellevue, along with other corporations' expansion plans, high demand is expected to continue over the next few years. Before the coronavirus outbreak and Stay Home/Stay Healthy order that went into effect in mid-March, the local condo real estate market was off to a very strong start.
2019 DOWNTOWN BELLEVUE CONDO SALES
1/1/2019 thru 3/31/2019            4/1/2019 thru 4/16/2019
39 sales                                      16 sales
2020 DOWNTOWN BELLEVUE CONDO SALES
1/1/2020 thru 3/31/2020           4/1/2020 thru 4/16/2020
55 sales                                       13 sales
First quarter downtown Bellevue condo sales were up significantly compared to the same period last year. Moving into the second quarter, numbers for the first half of April are surprisingly similar year-to-date,  despite the impact of the COVID-19 health crisis. It's possible this April's sales stats reflect contracts written in early March just prior to (and perhaps to secure a home) before the anticipated shelter in place order.
Though well below normal for this time of year, homes continue to be listed for sale, and buyers are writing offers on some of those homes. Many sellers and buyers, for health and safety reasons, have chosen to put plans on hold until the shelter at home order has been revised or lifted and there is a better  sense of what "normal" is going to look like. Like many businesses, it is expected the current strict restrictions on the real estate industry will be lifted gradually. What will the summer market look like? It's tough to say, but based on activity during the first quarter, the high number of property and virtual tour views on websites over the past several weeks, and conversations with clients and potential buyers and sellers, summer may pick up right where the first quarter left off.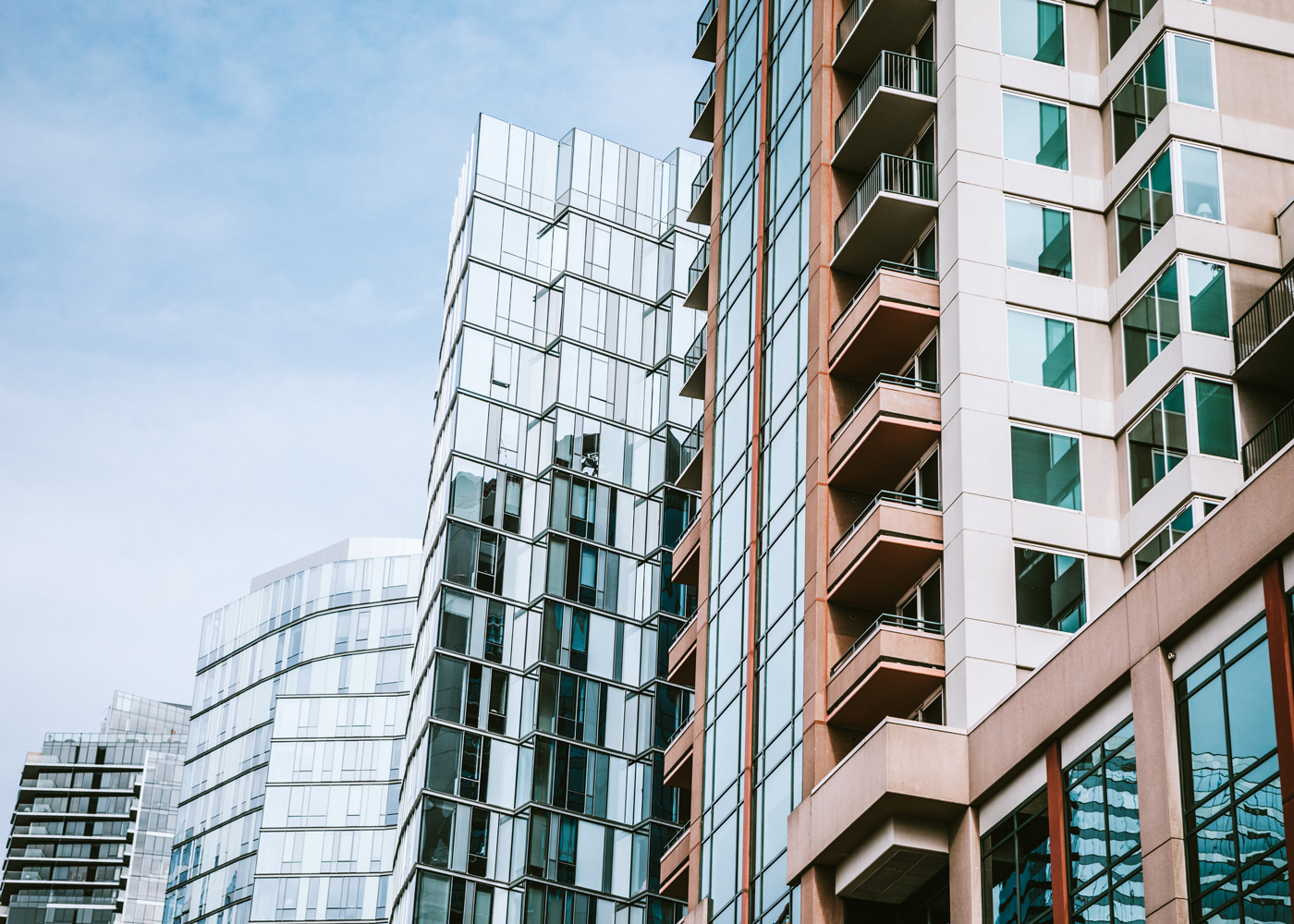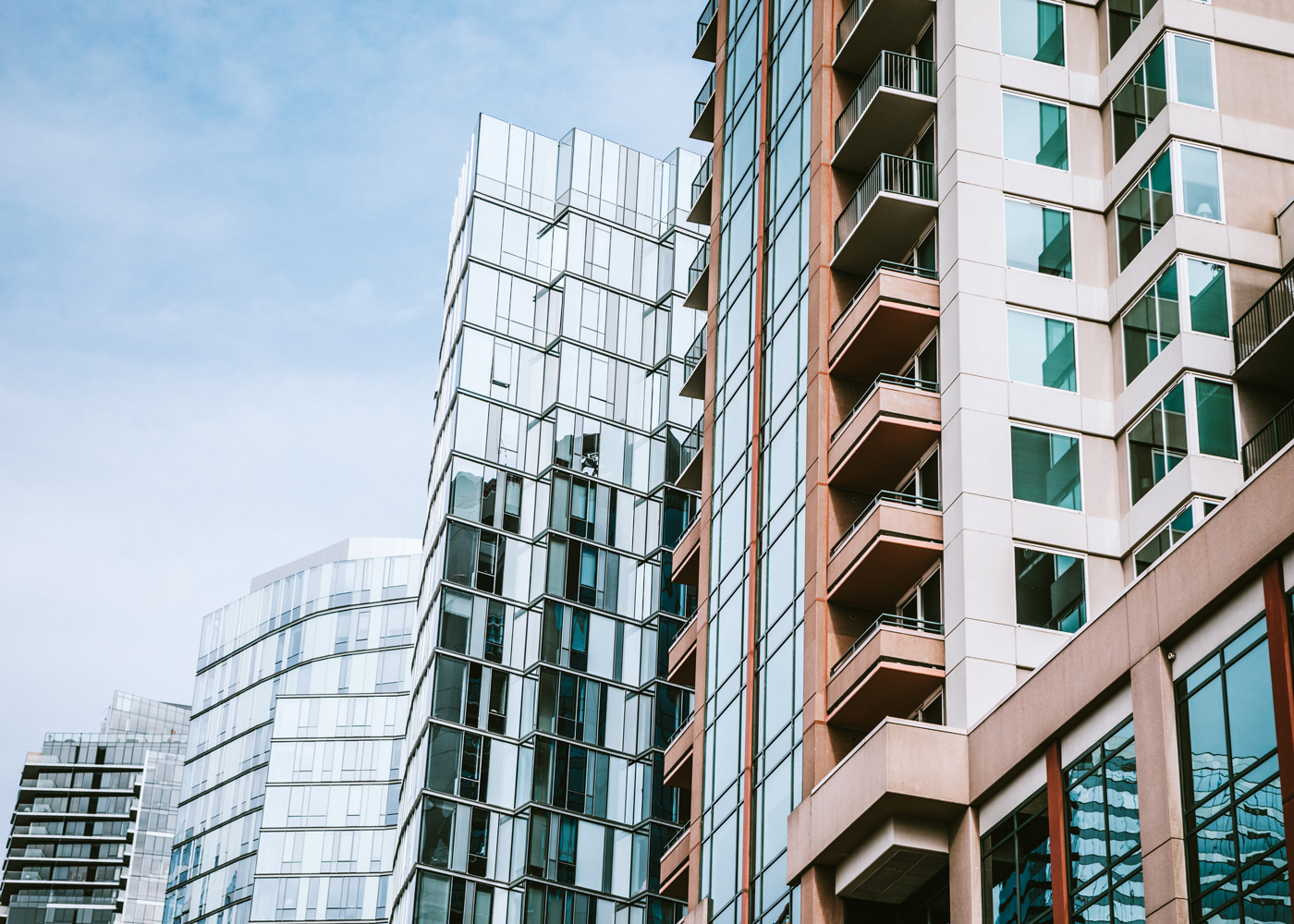 Condos are often the choice of empty nesters downsizing, or right-sizing, into a new lifestyle offering less maintenance, luxury amenities and a carefree lock-and-walk lifestyle. It can be an adjustment living with neighbors closer, sharing common areas and learning to cope with smaller spaces. Give ample thought to your lifestyle and how you will adjust to your new space. Is a separate office a necessity or can you create an office nook or multi-use area that serves as guest/office space? Will the kitchen and dining areas provide adequate day-to-day work/storage space but offer flexibility to expand to accommodate entertaining and family gatherings? Will the family pet adjust to an elevator ride to walk or find the pet relief area? Plan for lifestyle adjustments when making the move from a house to a condo. The two regrets I hear most often from people who have moved from a house to a condo are that they downsized too much (into too small a space) and they moved too many large furniture pieces from their former home.
I moved from a house to a townhome in downtown Bellevue a dozen years ago. I love the lifestyle. There were adjustments (still have unpacked boxes in storage) but I've never regretted the move. I  missed my garden the first summer and the privacy of a fenced yard (so did the dog). The next summer I found I enjoyed the creativity and freedom of container gardening. The courtyard is perfect for intimate dining and the dog has enough space to lounge on the patio. Inside spaces are perfect for everyday and expand just enough to accommodate larger gatherings. The year round access and walk-ability to EVERYTHING was the best discovery. Walking provides a connection to the city. I love the ease of walking to shopping, dining and events, watching the changes to the skyline, meeting neighbors for impromptu coffee, greeting other dog walkers and discovering new public courtyard spaces tucked throughout downtown. My fitness, and the dog's, has improved and we now have a cute new wardrobe of functional wind and waterproof attire.
Make your everyday extraordinary. Find the home that fits your lifestyle and embrace your new urban lock-and-walk lifestyle.