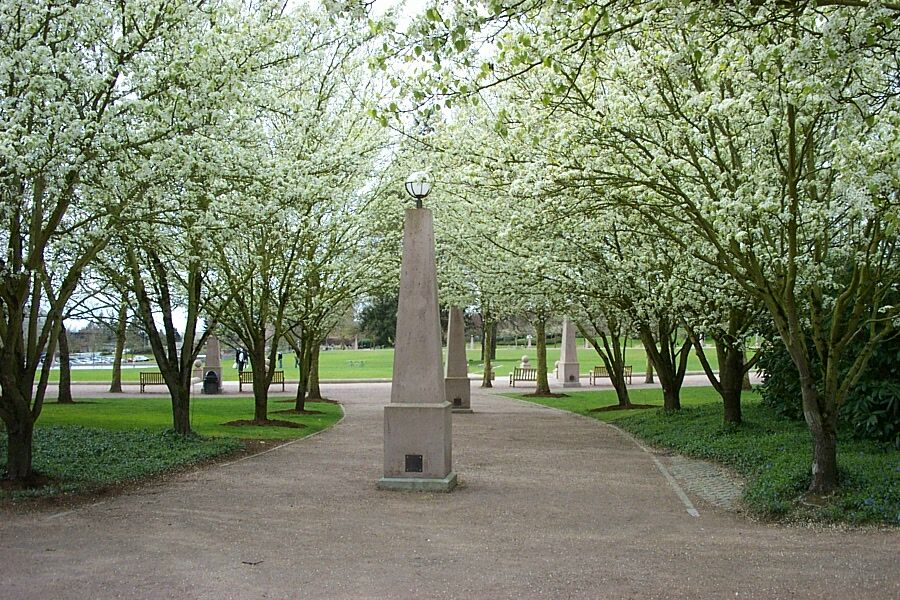 Rain or shine . . . there are plenty of events and activities in Bellevue this weekend.
ROCK GARDEN PLANT SALE
Saturday, April 14th     10:00 AM – 2:00 PM
Bellevue Botanical Garden  –  12001 Main Street
Admission:  free
INSECT INVESTIGATIONS
Saturday April 14th     2:00 PM – 3:00 PM
Mercer Slough Environmental Education Center  –  1625 118th Avenue SE
Be prepared to get a little muddy and investigate the world of insects
Admission:  free – open to all ages
Pre-Register at MSEEC@bellevuewa.gov or 425-452-2565
LIVE JAZZ MUSIC AT CYPRESS
Friday April 13th     8:00 PM – 11:00 PM
Cypress Lounge & Wine Bar/Westin  –  600 Bellevue Way NE
GET CRAFTY SATURDAY
Saturday April 14th     1:00 PM – 3:00 PM
Bellevue Arts Museum  –  510 Bellevue Way NE
Admission:  free ($4 material fee per child)
No reservation required/first come first served
BELLEVUE LIBRARY GRAND OPENING  – ideaX Makerspace
Saturday April 14th     10:30 AM – 3:00 PM
Bellevue Public Library  –  1111 110th Avenue NE
A place to learn new skills – create electronic circuits, make a robot, craft with a 3-D pen
10:30     ribbon cutting
11:00     ideaX Makerspace opens
11:30     activities and demos
Admission:  free
MASTER GARDENER'S URBAN DEMONSTRATION GARDEN WORKSHOP
Saturday April 14th     10:30 AM
15500 SE 16th Street
SEATTLE RESTAURANT WEEK
The last week for Seattle Restaurant Week – 165 participating restaurants with 13 in downtown Bellevue.
3 course meal/$33
For participating restaurants and more information     https://srw.seattletimes.com
Posted on April 13, 2018 at 9:50 AM
Robin Myers
Category:

Bellevue, events, family, lifestyle, recreation, restaurants
Tagged

Bellevue, Bellevue Arts Museum, Bellevue Botanical Garden, Bellevue Public Library, city living, downtown Bellevue, lifestyle, recreation, restaurants
Scheduled for completion the last quarter of 2018, the new Meydenbauer Bay waterfront park promises to be bigger and better than ever. The park expansion has been in the planning stages for years while the city acquired properties and obtained funding to create the new waterfront park. The public will have access to 700′ of lakefront, a much larger swimming beach, bath house with rest rooms, changing rooms and locker rooms, a public marina and a unique pedestrian pier that will allow you to walk out over the water. Terraced grounds will provide plenty of space for picnics, relaxing and taking in the lake view. Rentals of non-motorized boats and paddle boards will also be available.
Bellevue's waterfront is only 1 1/2 blocks from the Downtown Park. The lakefront park expansion will better connect the city's waterfront to the Downtown Park and eventually to the Grand Connection.
Robin Myers is a Realtor® with Windermere Real Estate specializing in downtown Bellevue's condominium residences.
Posted on January 29, 2018 at 1:48 PM
Robin Myers
Category:

Bellevue, Downtown Bellevue, Downtown Park, recreation
Tagged

downtown Bellevue, Downtown Park, Grand Connection, lifestyle, parks & recreation, recreation, urban living, waterfront park
There's lots happening in the city. Watch the latest Lake-to-Lake video, produced monthly by the City of Bellevue.
Meet Bellevue's Newest 4 Legged Police Force Member
Visit the Downtown Park Inspiration Playground
Watch the progress of the light rail tunnel being constructed downtown
With it's thriving central business district, a vibrant arts and entertainment scene diverse variety of shopping and dining choices, dozens of parks, top rated schools and medical care  –  its a great place to call home. I've lived and worked in downtown Bellevue for over two decades – I love living in the city.  If you're making a move to the city, or just need more information about what's happening in and around Bellevue, let's talk.
Enjoy the video.