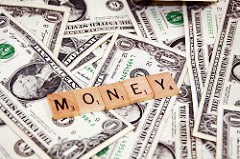 It's a common misconception that a minimum 20% down payment is required to purchase a home. Buyers, saving to put 20% down on a home purchase, could be missing the opportunity to buy a home, and instead are watching prices continue to escalate.
There are excellent loan programs available with 5% or 10% down (even as little as 3.5%), requiring less cash out-of-pocket for buyers. A lower down payment may likely result in a somewhat higher monthly payment, but when you consider that houses and condos in the Seattle/Bellevue area have increased in value 14% or more so far this year, and expected to continue to increase in value next year, waiting to buy could prove to be more costly. With rents also on the rise, it could make more sense to buy this year and start putting money toward building equity rather than toward another rent increase next year.
If a home purchase is part of your lifestyle and financial plan, and you've been saving for a down payment, it's worth your time and effort to talk with a mortgage broker or banker. It may make more financial sense to purchase sooner-than-later with a little less down vs. watching the real estate market continue to escalate which could price some buyers out of the market no matter how much they're planning to put down.
The median price for a house on the Eastside is up 14% to $855,000. The median price of a condominium in Bellevue is up 16% so far this year to just under $500,000 . . . $700,000 for a downtown address. You may need to make some compromises when weighing the benefits of a house vs. a flat or townhouse, but condos, whether a chic urban flat or spacious multi-level townhouse, offer an affordable option for getting into the real estate market, owning a home and starting to build equity and wealth.