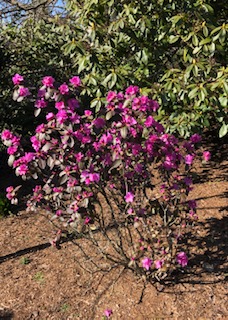 The past few weeks/days have created concern, uncertainty and chaos in everyone's world. Like many people, I am working at home, keeping clients advised of what's happening in the real estate market and in their neighborhoods (homes are continuing to come on the market and sell) and responding to questions, emails and phone calls.
We've had amazing weather this week. Since exercise and sunshine are both good for relieving stress, I've made it a point to take the dogs on a couple walks each day. They too enjoy getting outside to enjoy the fresh spring smells and roll in the grass (them, not me). It's been a great reminder that we live in an incredibly beautiful place, that we should  take advantage of this amazing weather (especially for March) and that sunshine and walking are good for your soul. When will things return to normal, I can't predict, but I do know the rain will return and we will be forced to spend more time indoors. There's a lot going on in the world right now that is confusing and  scary and that we can't control. Along with social distancing, using appropriate caution and staying in touch with family and friends, remember to step outside, take a deep breath, enjoy the sun, take a walk and clear your head.
Thursday is the first day of spring. Happy Spring!