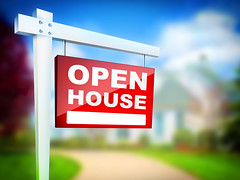 Earlier this month, as concern regarding the coronavirus grew, my company, Windermere Real Estate, followed by the NWMLS a few days later, made the decision to suspend all open houses in an effort to protect the health of buyers, sellers and brokers.
There will be little real estate business transacted during the State of Washington's mandated "shelter-at-home" period. Escrow and title companies and lenders will continue to work, as much as legally permitted, to be sure sellers and buyers involved in transactions already under contract will close on time.
Even before the mandated "shelter-at-home", many sellers requested no open houses and buyer traffic dropped significantly at homes (mostly vacant) where open houses were scheduled. What about open houses in the future? While I always include open houses in my marketing plan, at the seller's option, it is one of the marketing activities that delivers the least return to, and honestly, most inconvenience to sellers. The majority of my real estate business focuses on condominiums, and its not unusual to find open houses restricted or prohibited by the HOA. Homeowners who purchase in a secure building do so because they want to live in a community offering safety and where public access is limited to owner controlled, owner invited guests. A public open house that allows dozens of strangers to access a building is an intrusion on the privacy and security of everyone who lives in the community.
With the advancement of technology, professional and drone photography, 3-D and 360 degree virtual tours, buyers can virtually walk through a property before scheduling a private appointment with their broker to see the home. Going forward we may see fewer open houses, especially in secure residential buildings. Open houses create a logistical challenge for the hosting broker, sellers, buyers and the concierge staff, and are an intrusion to the privacy of all homeowners in the building.