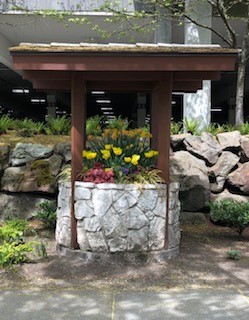 I work from home frequently, so the adjustment to a home office over the past month hasn't been a major change for me. I don't have children living at home, so I can't imagine the challenges of balancing working from home full time, parenting 24/7 and taking on the role of teacher. These new routines, along with the isolation can, no doubt, feel overwhelming.
I've found it helpful to stay in daily contact with family and friends, clients and business associates. We've shared frustrations, questions, fears, stress and anxiety, humor and ideas to help us find a path through these uncertain times. Virtual happy hours have kept us laughing and we've all decided to never hoard but always have ample TP in the house. (I still don't understand the TP hoarding.)
A haircut would be such a luxury. No spa day for me, so no spa day for the pups either. Trimming a dog's nails is a workout and it's become very clear that dog grooming is not on my professional horizon. The groomer always says the dogs are well behaved during their visit – how does she do it?
The amazing weather has been helpful, providing the opportunity to spend time outdoors, appreciate the sun and see the day-to-day changes as azalea, rhododendron and cherry blossoms explode. Fresh air and sunshine can definitely put a smile on your face.
It will be a few more weeks until we begin to see life slowly return to normal. Stay safe. Stay healthy. Before you know it, July 4th and summer will officially be here.