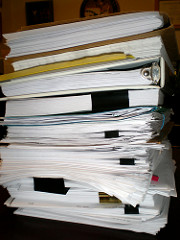 What is a Resale Certificate?
The condominium resale certificate is a critical part of every condo sale.  Condos  and homeowner associations are governed by documents that outline the duties and responsibilities of the homeowner and the community. When a buyer purchases a condo they are entitled to review those documents. The "resale certificate" is a 5-6 page summary supported by many other documents that contain information and disclosures that include the HOA's governing documents (Declarations, ByLaws and Articles of Incorporation), budget and financial reports, assessments, reserves, reserve study, rules and regulations, pet and rental restrictions, meeting minutes, etc.
Why is a Resale Certificate Needed?
In Washington State the seller is required by law to deliver a current resale certificate to a buyer for review and approval. If not approved, the buyer may terminate the sale. The buyer's lender will also review sections of the resale certificate as part of the buyer's loan approval.
Who Prepares the Resale Certificate?
The documents are prepared by the HOA's association manager (or a board member if the community is self-managed). The resale certificate is ordered by and paid for by the seller. Anticipate a fee of $275+.
In Washington State the seller is required to deliver the HOA resale certificate to the buyer per the terms of the Purchase and Sale contract (within 10 days unless otherwise specified). The buyer, once the package has been received, has five days to review the information and either approve or disapprove the resale certificate. If the buyer does not terminate within 5 days the resale certificate contingency is automatically waived.
I frequently review resale certificates and understand the importance these documents have for sellers, buyers and the successful sale of a condominium residence. If you have questions or need additional information, feel free to contact me.