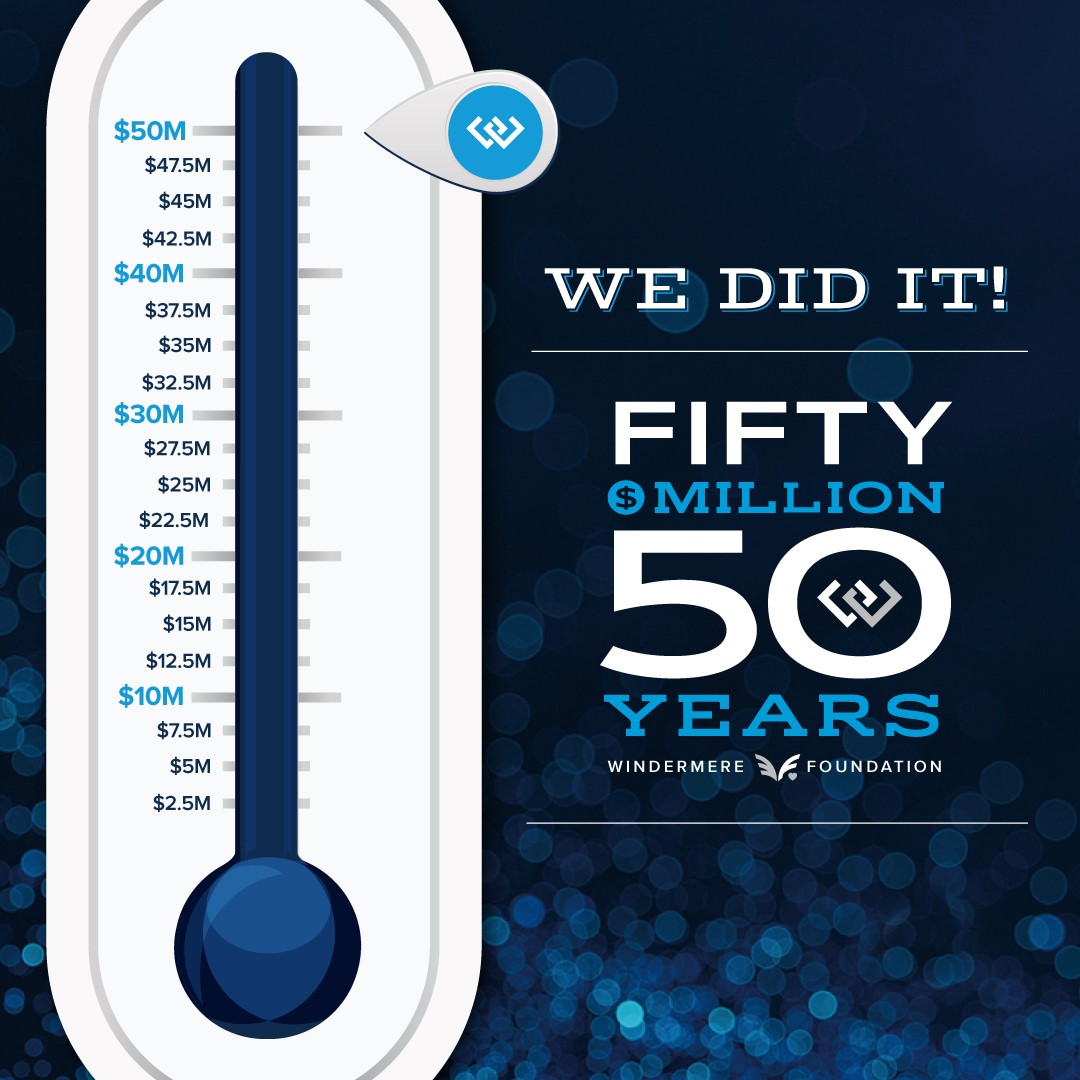 For over 30 years the Windermere Foundation has donated a portion of the proceeds from every home purchased or sold through Windermere Real Estate. What started as a mission to serve families in need in Washington State now includes ten states in communities where Windermere operates. In 2022, Windermere's 50th anniversary, the company set a goal to reach $50 million in total donations, launching the "50 in 50" campaign. An amazing goal and an amazing accomplishment. Windermere succeeded in raising over $50 million for programs and organizations that provide shelter, clothing, children's programs, emergency assistance and other services to those who need our help the most.
It is an honor to be part of the Windermere family and support the Windermere Foundation. Funds raised go directly to support many organizations assisting low income and homeless families throughout our local communities.
Learn more about the Windermere Foundation at windermerefoundation.com.