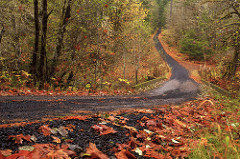 As we approach Thanksgiving holiday, we each have our own reasons to be thankful. For some this will be a short week with the anticipation of holiday traditions and spending time with family and friends. For others this may be the beginning of a long working weekend. And for some, there's the tradition of being the first one in line for the big holiday sale at Best Buy.
I am lucky to have several days off to spend with family and friends. We have some simple but meaningful Thanksgiving traditions in our house. First and most important, there are hot cinnamon rolls and fresh coffee while we watch the Macy's Thanksgiving parade. This always stirs fond memories for me  –  for years my grandfather and I would watch the parade together. I honestly think he had more fun than me watching the giant balloons float down the streets of New York. A more recent tradition is watching The National Dog Show – we're big dog people in my house and its great fun to watch just how perfect everyday dogs can look when they're strutting their stuff in front of the judges. We especially love it when they don't behave so perfectly. I think many of the dogs in the show have more product in their hair (and better hair) than I do!
We always host Thanksgiving dinner for family and friends – 10 to 12 or more around the table. This year plans and schedules have many friends and family traveling to other destinations. This will be the first time in nearly 20 years we won't be cooking. With just thee of us we've decided to dine out. It will be different, and while I'll miss the leftovers I won't miss the massive clean-up this year.
Then there's Friday  –  we do our best to avoid the mall and busy streets of downtown Bellevue Thanksgiving weekend, but we're always front-and-center for opening night of Snowflake Lane. Its one of my favorite events of the holiday season and this year we'll have kids and grandkids along to watch the opening night parade, the arrival of Santa and the amazing production Bellevue Square/Lincoln Square and the Freeman Family bring to downtown Bellevue every holiday season. It will be the first of many visits to Snowflake Lane  –  we'll be out there with family, friends and neighbors many times enjoying the drummers, costumed characters, dancers, bubbles of snow and holiday music. And what better way to wrap up Thanksgiving weekend but with the Apple Cup. Always a tradition in our house along with some friendly family rivalry. GO HUSKIES!
Whatever you have planned and wherever you will be this holiday weekend  –  wishing you many blessings, joy, laughter and good cheer.