There are dozens of holiday activities this month, but several should top your "to do" list this month.
Nightly at 7:00 PM Bellevue Way is closed between NE 4th and NE 8th Streets for Snowflake Lane featuring drummers, dancers, holiday characters and a parade complete with snow every night. Arrive early, sidewalks on both sides of the street fill up quickly, but it's definitely worth the time and effort for this holiday tradition. Kids of all ages will love the event. (www.snowflakelane.com) Free parking is available at Bellevue Square and Lincoln Square. Continue reading →
Posted on December 13, 2017 at 9:30 AM
Robin Myers
Posted in

Bellevue, events, family, Garden D'Lights, holidays, Snowflake Lane
Tagged

downtown Bellevue, Downtown Park, Downtown Park Ice Skating, Garden D'Lights, holiday events, holidays, Snowflake Lane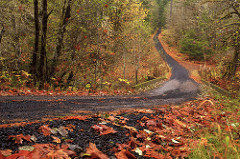 As we approach Thanksgiving holiday, we each have our own reasons to be thankful. For some this will be a short week with the anticipation of holiday traditions and spending time with family and friends. For others this may be the beginning of a long working weekend. And for some, there's the tradition of being the first one in line for the big holiday sale at Best Buy.
I am lucky to have several days off to spend with family and friends. We have some simple but meaningful Thanksgiving traditions in our house. First and most important, there are hot cinnamon rolls and fresh coffee while we watch the Macy's Thanksgiving parade. This always stirs fond memories for me  –  for years my grandfather and I would watch the parade together. I honestly think he had more fun than me watching the giant balloons float down the streets of New York. A more recent tradition is watching The National Dog Show – we're big dog people in my house and its great fun to watch just how perfect everyday dogs can look when they're strutting their stuff in front of the judges. We especially love it when they don't behave so perfectly. I think many of the dogs in the show have more product in their hair (and better hair) than I do! Continue reading →
Posted on November 21, 2017 at 9:30 AM
Robin Myers
Posted in

family, holidays, Snowflake Lane, Thanksgiving
Tagged

Apple Cup, downtown Bellevue, holidays, lifestyle, Snowflake Lane, Thanksgiving, urban living