This year I celebrate 30 years as a Realtor® and a decade with Windermere Real Estate. Locally owned, Windermere has deep roots in the community and a commitment to support the neighborhoods where we live and work. I'm proud to support the Windermere Foundation and its efforts to support organizations assisting low income and homeless families and individuals in our local communities.
Posted on February 3, 2020 at 3:55 PM
Robin Myers
Category:

Community Service Day, condominium speciaist, condominiums, family, neighborhoods, supporting communities
Tagged

affordable housing, community service, condominium specialist, condominiums, supporting communities, Windermere, Windermere Foundation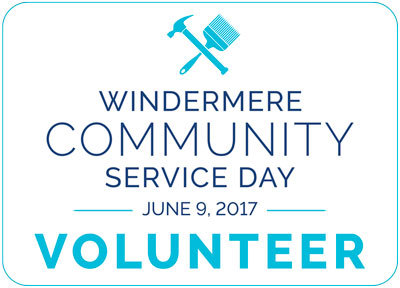 You may have difficulty getting in touch with your local Windermere broker today, but there's a very good reason. Today is Community Service Day. A tradition at Windermere since 1984, each year Windermere offices close for the day to help make a positive difference in our communities. Over 30 years and more than one million hours of community service later, we've continued this tradition through neighborhood enhancing projects in the areas where Windermere brokers live, work and play.